Welcome to the Wells Counseling Services, PLLC. Secure Client Area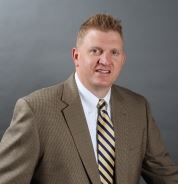 Attention:
Wells Counseling Services now accepts BCBS insurance as we have just been added to the Blue Cross Blue Shield of Texas insurance panel on November 5th, 2019. Finishing their enrollment process now allows us to broaden our efforts to meet the needs of more people in the Brazos Valley and surrounding counties. For more info: https://wellscounseling.com/now-with-bcbs/
This change results in some changes in rates for the counselors as well, please see website for more information or to answer questions.

Wells Counseling Services provides professional counseling services for individuals (including teens and college students), couples, families, and groups in the Bryan/College Station area and greater Brazos Valley area.

In this secure but simple portal, clients of Wells Counseling Services can find the means to manage the counseling relationship, including scheduling appointments, communication and making payments. A safeguard is in place which is satisfied once a card is entered into the billing section. This opens the calendar which allows clients to schedule appointments from available openings. No charge occurs at that time and other payment options such as cash or check still remain.
Log in to the secure portal. If you have not received an email with a username, please Register.